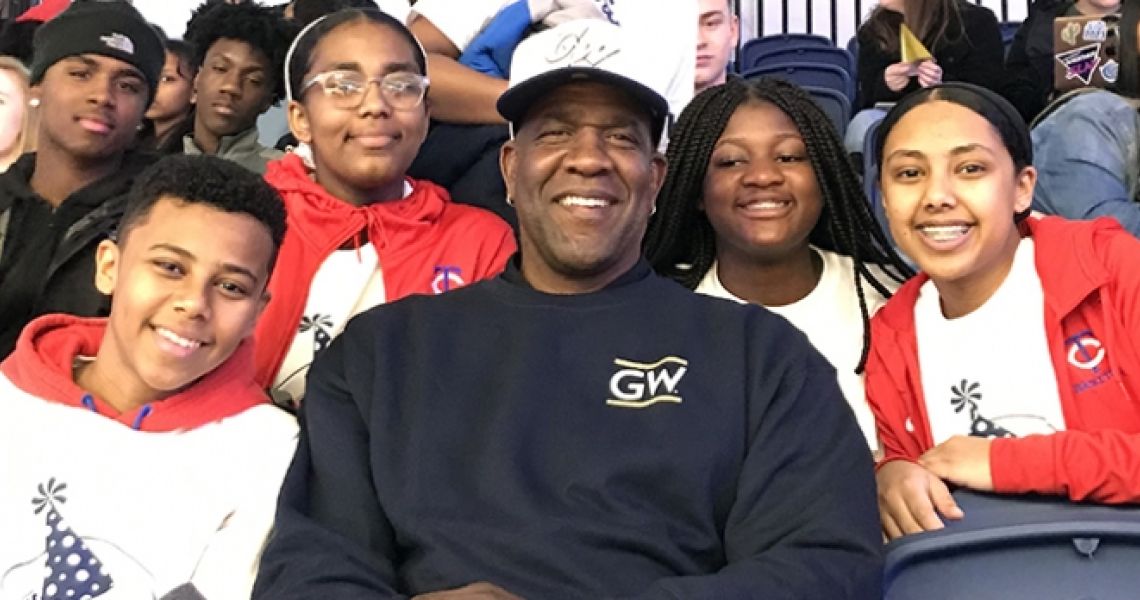 The Governor's Health Sciences Academy (GHSA) is a unique public-private collaboration between Alexandria City Public Schools and the George Washington University School of Medicine and Health Sciences to address the region's urgent need to expand our health care talent pipeline. Established in 2018, GHSA seeks to promote teaching, learning, and hands-on experiences for career pathways in STEM-focused health and life sciences. The Academy's support for students pursuing postsecondary education includes preparing them with state-of-the-art instruction and equipment so graduates will meet relevant workforce needs.
Students who successfully graduate the Academy will earn a high school diploma, career-related industry certification, college credits, and guaranteed admission to the George Washington University School of Medicine and Health Sciences.
The Academy's first cohort of 100 students will graduate in 2022. More than 400-plus students are expected to graduate by 2025 and either enter the workforce in entry-level health care positions or continue their education to achieve mid- and high-level health profession careers.
The Academy is currently funded through a combination of federal, state, and local education grants. To grow our capacity to serve the region's health and life science employers and Alexandria's student body, we seek to develop resources so our students and teachers have the latest training, materials, and experiential learning to meet the high demand skills needed for industry standards.
We are looking for community members and leaders who are passionate about health care, education, and helping us achieve our mission. If you are interested in getting involved or would like more information, please fill out the contact form below or reach out to Patrick Corr, Director of Dual Enrollment – pcorr@gwu.edu.
Community members are integral to the Academy's advancement and helping us grow resources so students are successful. We look forward to you joining us!