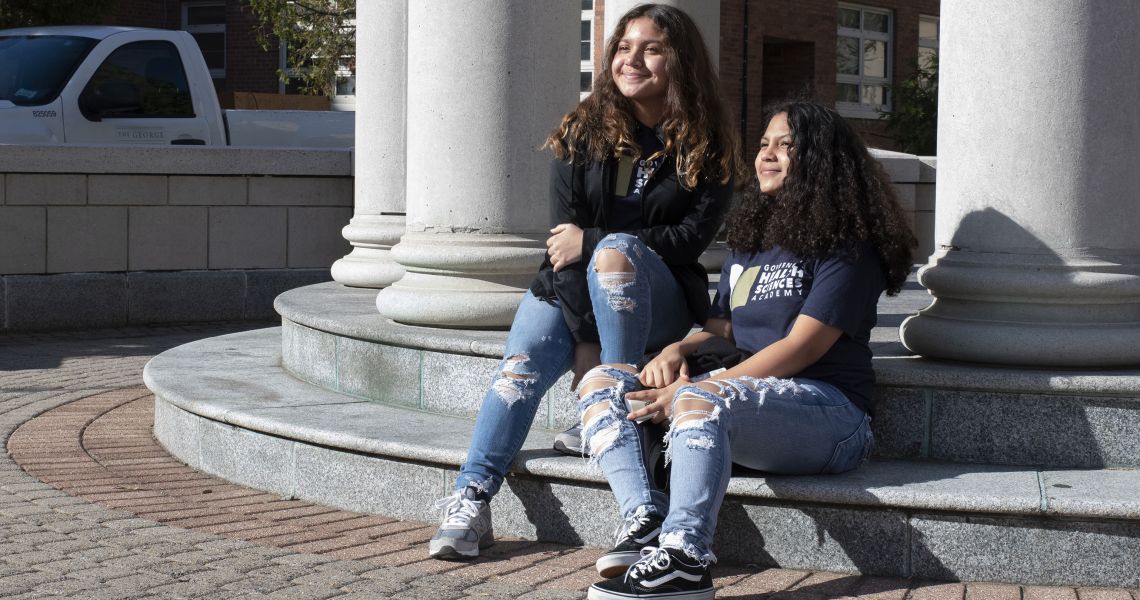 The list shows the dual-enrollment courses available to students in the Governor's Health Sciences Academy. All course descriptions are available in the SMHS Bulletin.
Courses are taught on-site at the high school with GW SMHS appointed teachers. All dual-enrollment courses have oversight by GW SMHS faculty. For more information, please see Faculty & Teachers.
All students enrolled in the Academy complete the same courses during their first two years:
HSCI 1101: Careers in Health Care
HSCI 2111: Development of the Health Care Professions
HSCI 1102: Medical Terminology I
HSCI 1103: Medical Terminology II
Students select one of the seven health care pathways and complete specialized courses per their selected pathway.
Emergency Health Services
EHS 1040: EMT-Basic
EHS 1041: EMT-Basic Lab
EHS 1058: EMT Instructor Development
EHS 2105: Drug Addiction and Pain Management in the Emergency Health Services
Biomedical Informatics
HSCI 1106: Introduction to Biotechnology for Health Sciences
HSCI 2113: Informatics in the HSCI
Medical Laboratory Sciences
MLS 1101: Introduction to Laboratory Sciences I
MLS 1102: Introduction to Laboratory Sciences II
Nursing (in Partnership with the GW School of Nursing)
HSCI 1114: Fundamentals of Nursing I
HSCI 1115: Fundamentals of Nursing II
Sports Medicine
HFR 1105: Survey of Anatomy and Physiology for Health and Rehabilitation
HFR 1107: Illness and Injury for Health and Rehabilitation
HFR 1109: Exercise Science for Health and Rehabilitation
HFR 1111: Cases in Health and Rehabilitation
Surgical Sciences
HSCI 1107: Introduction to Sterile Processing
HSCI 1109: Introduction to Surgical Sciences