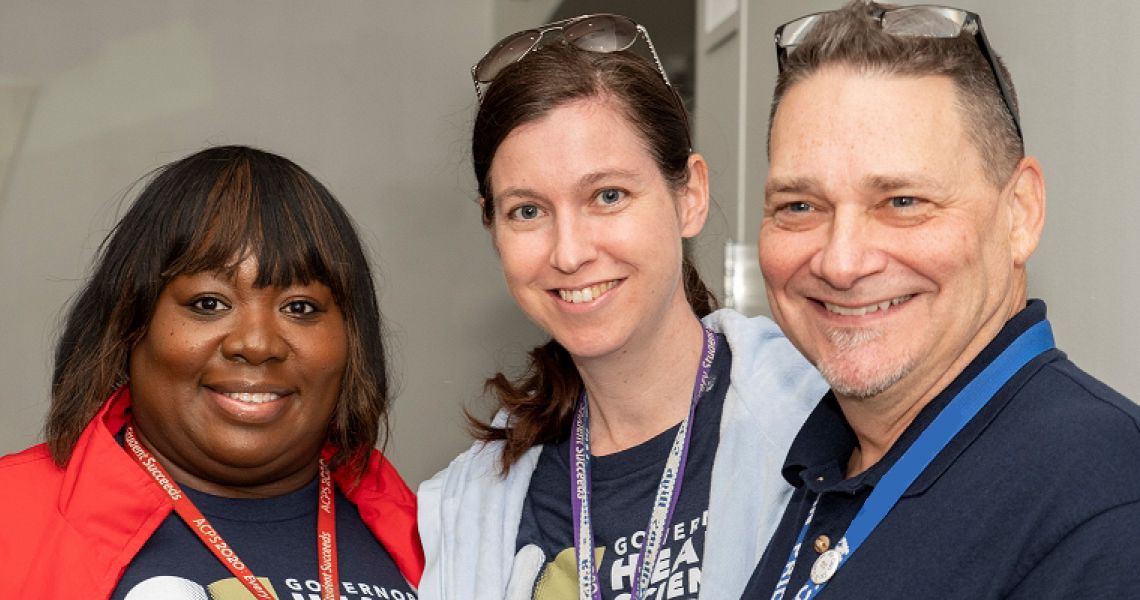 The George Washington University (GW) School of Medicine and Health Sciences (SMHS) is committed to supporting student pathways for careers in health care. Through the Governor's Health Sciences Academy, GW SMHS offers innovative and challenging courses to students during their regularly scheduled high school day. Teachers collaborate with GW SMHS faculty through professional development activities. GW SMHS conducts ongoing research and evaluation in support of systemically improving instruction, ensuring a rigorous college-level course experience, and creating a seamless transition from high school to postsecondary education.
Teacher Benefits
Teachers will collaborate with GW world-class faculty to deliver college courses that earn both high school and college credit.
GW adjunct instructors receive many of the academic privileges granted to GW faculty. Adjunct instructors receive a GW identification card and UserID that enables them to utilize many academic services on campus. Virtual classrooms and online resources are available to all GW instructors.