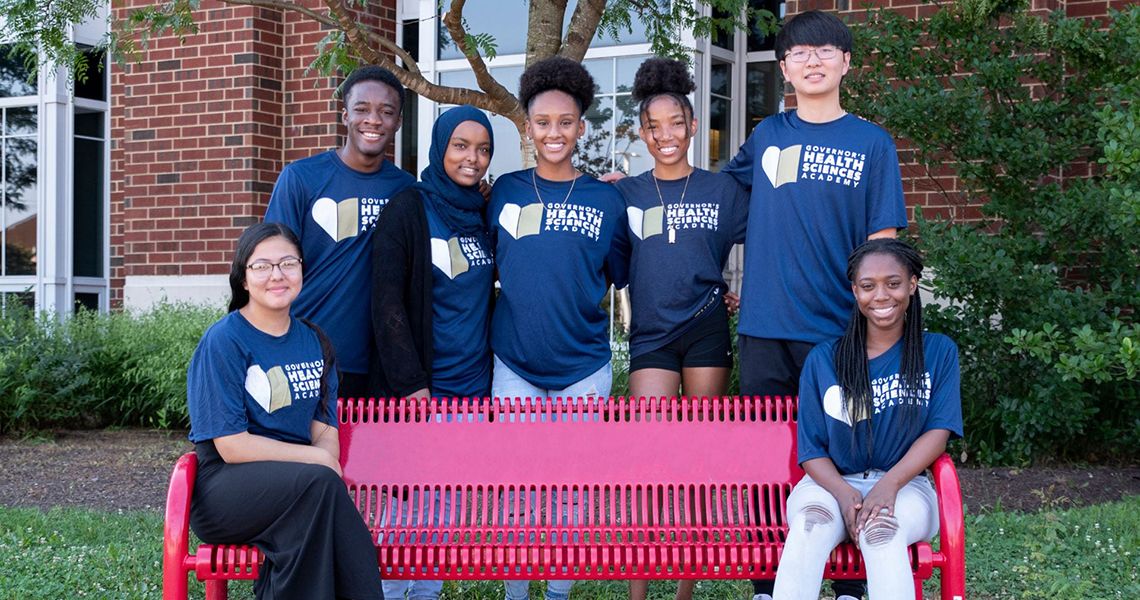 Welcome to the GW Experience!
Being a student at the Governor's Health Sciences Academy (Academy) means that you are now a part of the George Washington University (GW) School of Medicine and Health Sciences (SMHS). Congratulations on being a GW Colonial! By taking GW dual enrolled courses through the Academy, you have officially started your college career and are considered a non-degree student at GW.
Student Benefits
There are many benefits to taking GW courses before you matriculate to a college or university. By earning GW credits through the Academy, you can:
Jump start your future education and earn college credits
Gain exposure to college material in a familiar environment
Build confidence by experiencing college-level coursework
Receive credits from a top-ranked university, which makes you far more competitive when applying to college
When you graduate from the Academy you can begin your post-high school college career with GW college credits. Your Academy experience will prepare you for the rigors of college work and will provide:
Additional college credits to help you explore other academic interests
A "cushion" of credits that may give you the freedom to change majors in college or add a minor
The flexibility to study abroad, volunteer, and/or intern with a reduced course schedule
A "head start" on graduating in four years – financial savings and time savings
Academic and cultural preparation for the world of higher education that awaits you
Opportunities for guaranteed admission to GW SMHS bachelor's degree programs
Courses in the Governor's Health Sciences Academy take place during the regularly scheduled day. The courses you take are GW courses and will be recorded on an official GW transcript. Academy courses are taught by high school instructors who are GW adjunct instructors and are qualified based on their academic credentials and experience. Best of all: earning GW college credits through the Academy incur no college tuition or fees.